Send credit to mobiles with the TopUp.com app
---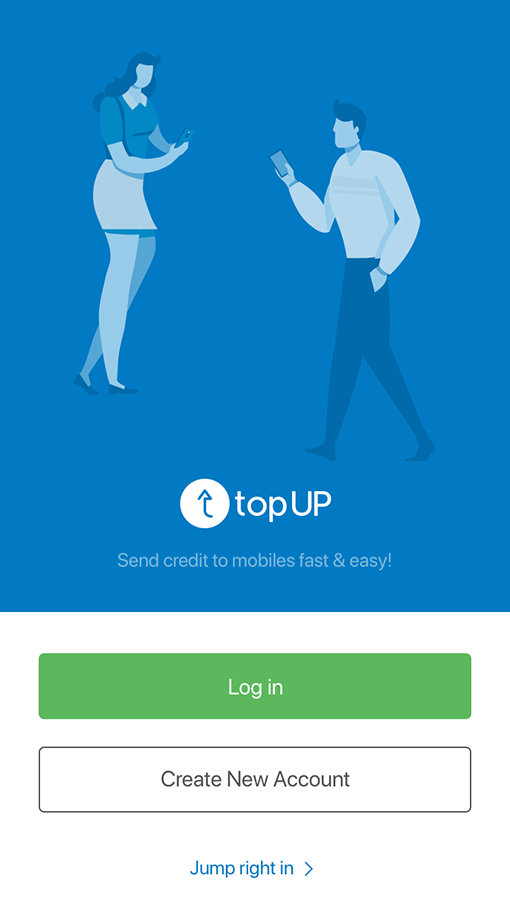 TopUp app for iPhone
Download the app for free and send airtime to mobiles in seconds
Learn More →
---
Top up your mobile or send credit internationally with TopUp.com app
Join us and you can add minutes to a plan, internet, data bundles or prepaid credit to mobiles worldwide. We cover over 140 countries and more than 400 mobile operators, including Digicel, Flow, Lime, BTC, Etisalat, Orange, Vodafone, MTN, T-Mobile, Wind, BlueSky.
Refill minutes or credit and enjoy long conversations with your dear ones. Top up mobile easy, fast & secure with TopUp.com app.
See what customers say about us:
EXCELLENT
4.2 out of 5 based on 208 reviews
December 7
Djime Badiaga
I love using topup. It help me a lot I don't have to go to store to send topup to Afr...
May 27
Johnney O Sullivan
I couldn't believe it could be so easy…
I couldn't believe it could be so easy to top up my daughters phone on the other side...
February 13
Yves
Easy tu use, fast and safe, for now, compared to other sites which block after using...